12 Nov 2009
Precious Time
Author: shiloanne | Filed under:
Uncategorized
Well, while the girl is resting a bit from our afternoon I wanted to share some of her day with you all. The weather hasn't cooperated with us too much but we didn't let that get us down.
We went to the park she even convinced me to get out in the rain 🙂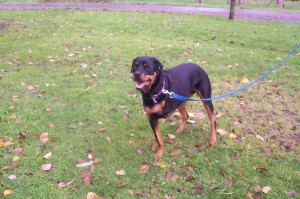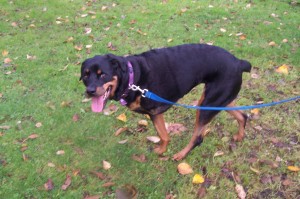 A visit from her sister brought up her spirits hugely. She was running , chasing sticks, eating grass, and even ate some cheese. (First foods since Sunday) Mom just ate it up seeing me have such a good time!!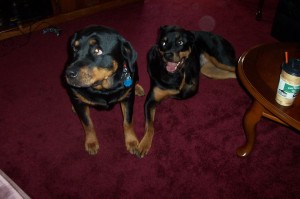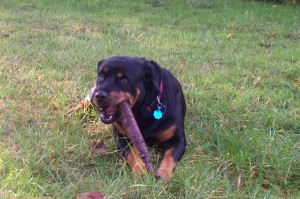 Here she is just the happy girl….
I love my mommy!!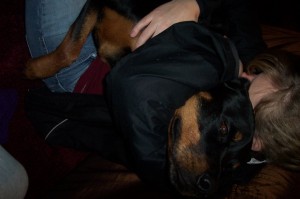 Shilo says – By the way I have had a WONDERFUL day… We are going to Mom's work now.. I get to go bye bye!!!
Talk to you all soon –
7 Responses to "Precious Time"