14 Nov 2009
Great Moments
Author: shiloanne | Filed under:
Uncategorized
Apparently Shilo wasn't paying attention when that vet said her "c" spread (shh…. we aren't going to remind her either). She had a wonderful day…
We started by going to the creek, granted I haven't taken her near water since her amputation. So I didn't think that she would be much interested getting in, let alone getting in when it was 48 degrees today. Geuss I was wrong!! 🙂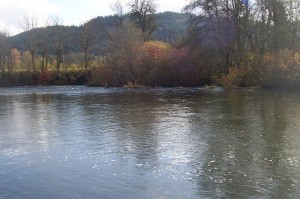 Above- The creek we were at.  It was a very beautiful day!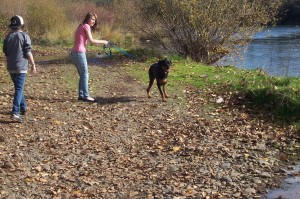 Above – Shilo and two of her favorite toys- her big sis Ashley and bro Jacob!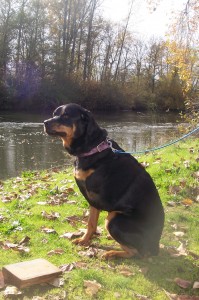 Above – Sitting pretty….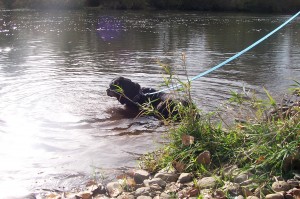 Above – Crazy girl, doesn't she know it is only 48 degrees!!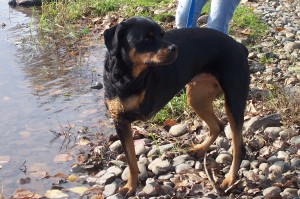 Above – Ahh.. Mom was getting worried and had me get out….
Then we went to the doggie park, man did she have a blast.  One of these days I will get over to my dad's and get the video's uploaded.  For now I just have pic's.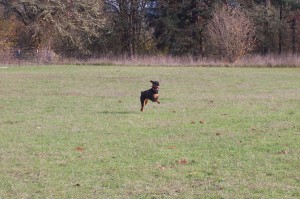 Above – Running around through the park… My hero – truely she is amazing!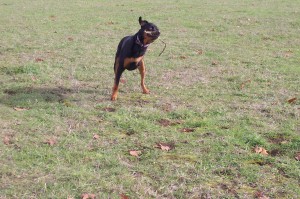 Above – Playing chase with the stick!!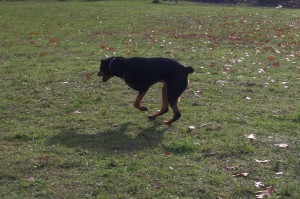 Above – Three legs are better!!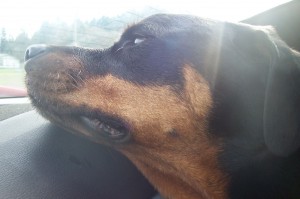 Above – What a day… On the way home just looking out the back window of mom's car! Then when we got home, Mom made me some yummy roast and I ate almost all of it..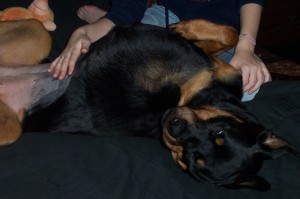 Above – A big nice yummy belly rub, put me fast to sleep!! What an awsome day!!
9 Responses to "Great Moments"